Babes and Blues Holiday, a fun and festive burlesque revue!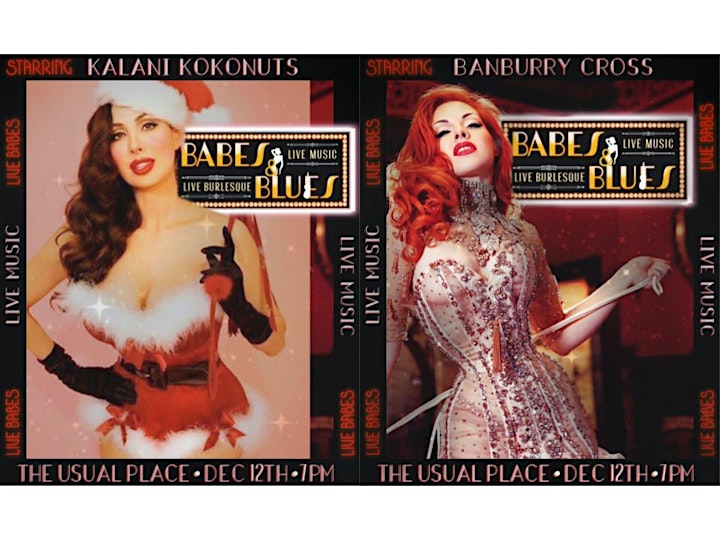 Babes and Blues is back at the Usual Place on Tuesday, December 12th with a fun and festive holiday burlesque revue. The Babes and Blues Holiday Special features live babes and live music for all the good boys and girls, and even those on the naughty list too!
Performances by :
Banburry Cross
Kalani Kokonuts
Isabelle Marie
Steffi Scott
Meilanie Venus
Live music from the Hypnotiques, Vegas's favorite lounge band.
21 plus venue. Full bar with specialty cocktails and non-alcoholic options. Limited seating available, reservations strongly encouraged! View ticket link for more information.